Solexx Improves Growth in Dallesport, WA
Growers Karen and Jeff of J&K Growers in Dallesport, Washington share their greenhouse history and why they swear by Solexx greenhouse covering.
"Solexx keeps the extremes away from your plants – consequently we don't have stress (laughter)"
"Would you use Solexx again?" "We have no use for any other product"
Click on the video below to watch the full interview
---
Northwoods Nursery
"Three or Four years ago, we completely recovered one of our greenhouses with Solexx and applied it to some of the end walls on our other structures. We have been pleased with the growing environment in our Solexx structure for the wide variety or plants we grow in our nursery. The diffused light produced by Solexx allows us to produce a better crop in the warmer summer months. After the Solexx was installed, we had winter weather with quite a bit of snow. We found that the snow slid off the Solexx quickly and that prevented us from having to go around and knock the snow off the greenhouse roof. Finally, we have found the Solexx to be low maintenance and is holding up well at our Oregon nursery."
---
McLellan Botanicals San Antonio, TX
(click on images to see a larger picture)
"We purchased enough Solexx material to commence our first greenhouse renovation (metal A-frame) and were immediately impressed with its ability to flex, bend around corners, withstand extending out long sheets over 100 feet in length as single cut sheets. After experiencing the ease of which we could cut long sheets and apply them on the sidewalls, we decided to run our roof covering lengthwise, instead of the conventional, horizontal direction which requires more cuts and overlaps; thus additional waste.

The results were better than we envisioned on the first greenhouse. On the following set of greenhouses (we renovated 15 gutter connected Quonset type houses) I even took a walk on the roofs to take pictures. The materials strength was evident with every step I cautiously took."
Update May 2015: We purchased Solexx five years ago. The covering was installed on the roofs of some of our Orchids houses in San Antonio, Texas. Solexx has held up well to the almost year around sunlight and the strong winds we often experience. The diffused light keeps our houses cooler in the summer and allows us to have more growing space since there are no hot spots. Next time we plan to purchase a new roof covering for our greenhouses, we plan to purchase more Solexx.
Richard Munoz, McLellan Botanicals San Antonio, TX
---
Solexx stands the test of time at Wabi Sabi Japanese Gardens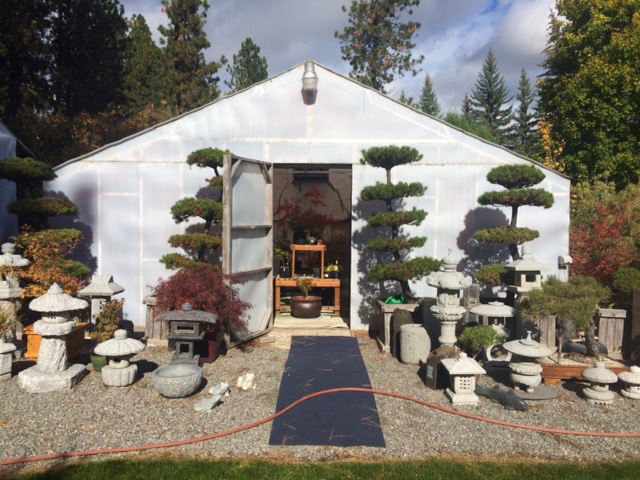 I bought my first roll of Solexx over fifteen years ago. At that time Solexx had a ten year warranty, it truly proved the durability test of time. When I decided to build another greenhouse, Solexx was my choice not only for withstanding the elements but also for insulating ability, but for shedding snow load in my northern climate.
David Daniel, Wabi Sabi Japanese gardens, Spokane Washington. Growing Japanese Maples and other
http://www.wabisabigardens.com/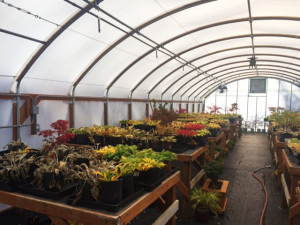 ---
Customer report from Pennsylvania
Recently we caught up with Solexx customer Daryl Rice of Rice Greenhouses in Perkasie, Pennsylvania. Daryl uses Solexx on his endwalls and sidewalls and reports after six plus years Solexx is holding up well — much better than the Coraplast it replaced, and it does the job it was meant to do. Even with the frigid air from the  Polar Vortex this year, Solexx remains in good condition. He also appreciates that Solexx comes in a roll instead of sheets so it can be cut to the length you want with little waste.